A most phenomenal Pokémon adventure awaits in New Pokémon Snap, which is available now on Nintendo Switch. As a budding Pokémon photographer, you're tasked by Professor Mirror to help conduct an ecological survey across various locations throughout the Lental region. You'll observe Pokémon in their natural environment through the lens of your camera, and the photos you capture will help complete your Pokémon Photodex (and your research).
An all-new game that's inspired by the 1999 Nintendo 64 game Pokémon Snap, this new title might feel familiar to longtime Pokémon fans. But whether you've been waiting over 20 years for more Pokémon photography or you're a budding young shutterbug, these tips will get you started in a snap!
How to Best Take Photos from the NEO-ONE in New Pokémon Snap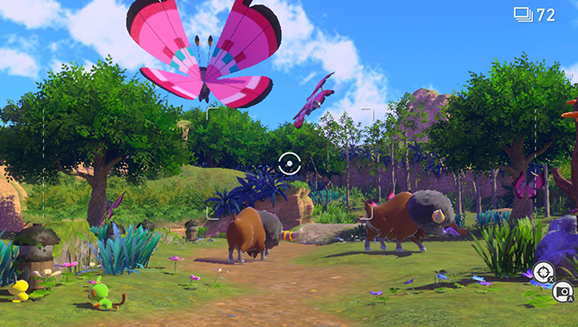 Once you're set loose in the Lental region, you'll be riding in style in Professor Mirror's NEO-ONE vehicle. This highly advanced machine is self-propelled, automatically steering you through each course, allowing you to concentrate on taking pictures. Remember that the Pokémon you see are living in their natural environment. They're going about their daily lives, so they're not necessarily going to stop and pose for your camera. You must always stay alert and be ready to click your shutter button when a Pokémon enters the frame.
As you're led through each course, also remember that nature is all around you, so don't forget to look up, down, and even behind the NEO-ONE as you travel. You don't want to miss a cool shot because you're only staring straight ahead. Pay close attention to the course layout and where Pokémon tend to gather.
You can replay courses as many times as you like to line up the perfect shot. Some courses even have alternate paths that you can follow by scanning them before the NEO-ONE rolls past them. These changes of scenery can feature new Pokémon exhibiting different behavior, so take the NEO-ONE out for multiple trips. The better you learn each course, the more prepared you'll be to capture the best moments.
How to Get the Best Photo Ratings in New Pokémon Snap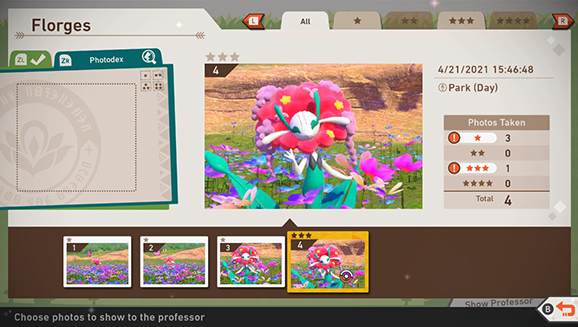 Once you've cleared a course, you'll have the option to select photos you've taken to be evaluated by Professor Mirror. You can only choose one photo of each species of Pokémon you've captured, so pick the ones you feel best represent your subjects. The professor will give each photo a numerical score based on multiple factors:
Pose – A Pokémon doing something is more interesting than one that's just sitting there.

Size – Pokémon should be large in the picture but not so large that parts of them are out of frame.

Direction – Try to capture a Pokémon when it's looking at you.

Placement – Pictures look better when the subject is in the center of the frame.

Other Pokémon – The more Pokémon, the better! Groups of Pokémon (they don't have to be the same species as your photo's subject) provide insight into an area's ecosystem.

Background – Interesting backgrounds make for better pictures.
Your photos will also receive a star rating of one to four stars. This rating has nothing to do with the above factors but is instead based on the Pokémon's actions in your photos. Pokémon exhibiting ordinary behavior will get lower ratings, and you'll earn more stars if you catch Pokémon doing something a little more unusual (which will sometimes require you to interact with your subjects a bit). Don't fret about getting 1- or 2-star photos, though—you'll need to collect photos with all star ratings to complete a Pokémon's Photodex entry.
Remember, if you're not happy with the scores you've received, you can always replay courses for another chance to take even better pictures!
How to Upgrade Courses and See More Pokémon in New Pokémon Snap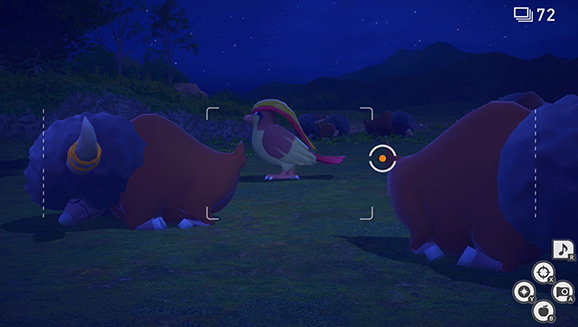 We've already made a couple mentions of replaying courses that you've already completed—and for good reason. Revisiting areas is necessary to see all the game has to offer and to complete your Pokémon Photodex. As you get your photos evaluated, the points you earn will increase that course's research level. When a course reaches a new research level, you'll find that things will look a bit different when you return to it. New Pokémon may appear, different scenes may occur, and you might even discover new routes within the course for the NEO-ONE to follow.
Even when you increase a course's research level, you can opt to play on any of the previous research levels when you replay the course. This way, you'll always be able to experience everything that an area has to offer.
Similarly, you'll also find that some courses can be played during the day or the night. And it's not just the lighting that will be affected. Like the various research levels, the time of day changes the way Pokémon behave, giving you more opportunities to take incredible photos.
How to Use Scan, Fluffruit, Illumina Orbs, and the Music Player in New Pokémon Snap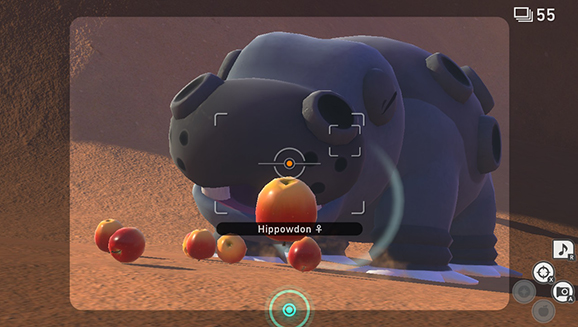 Your camera isn't the only tool at your disposal as you cruise through the Lental region. As the story progresses, you'll unlock some useful items that will help in your research, starting with an upgrade that allows your camera to scan your immediate surroundings. Scanning will reveal Pokémon that are near you, but it can also be used to identify areas of interest (such as an unusual plant or a path of Pokémon tracks). You can even discover alternate routes in a course. Scanning will also attract the attention of certain Pokémon, causing them to behave differently than they normally would.
Soon, you'll also receive a supply of fluffruit, a tasty (and, as we're assured, lightweight and perfectly safe for throwing) fruit that can be tossed at a Pokémon. The Pokémon might eat the fluffruit, perform a new action, or ignore it entirely. Likewise, Illumina orbs can be thrown to tap into the Lental region's mysterious Illumina phenomenon, which causes Pokémon and certain plants to glow with a beautiful light. Toss an Illumina orb at the right time, and you might see something truly out of the ordinary.
Eventually, your camera will be upgraded with a music player that belts a cheery tune with the push of a button. Like your other tools, music can alter a Pokémon's routine, allowing for some unexpected surprises (try using it near certain sleeping Pokémon!).
Experiment with these tools a lot. Determining which item causes which reaction from a Pokémon or the environment is necessary if you hope to snap photos that will earn higher star ratings.
How to Best Use LenTalk in New Pokémon Snap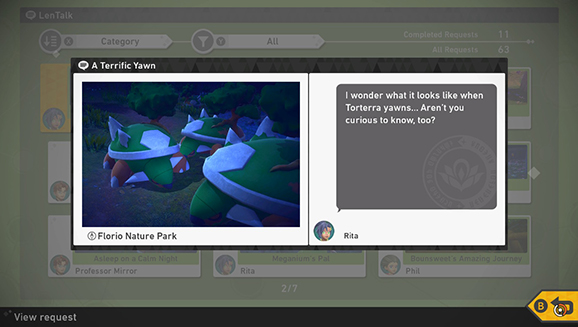 If you need a little help discovering interesting situations that might result in high-scoring photos, pay close attention to the LenTalk feature. Here you'll find requests from Professor Mirror and the game's other characters about something they've seen or heard about in the Lental region. They'll usually want you to deliver a picture of a specific Pokémon performing a certain action, and it's very likely that picture will receive a high rating from the professor.
LenTalk is useful for gathering ideas on how you can interact with the Pokémon to elicit fun responses from them. And some requests will even earn you rewards, such as stickers that can be used in the photo editing mode.
How to Re-snap the Best Photos in New Pokémon Snap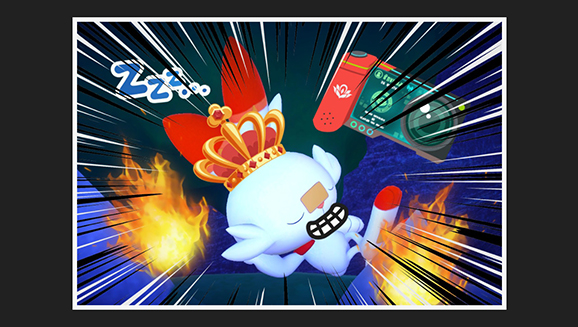 Want to make your awesome photos look ever more awesome? New Pokémon Snap has a variety of photo editing tools that can be used to jazz up your shots before you share them with the world. Once you've chosen and submitted your photos from any given course to Professor Mirror, you're given the opportunity to "Re-snap" any of the pictures you took during that stage. Here, you can alter your original pictures to create your ideal photo by zooming in or out, changing factors like the brightness level and the focal point, and more. You can then save these pictures to your personal album.
Pictures in your album can then be decorated with a variety of filters, stickers, and frames. You'll earn more photo enhancements as you complete LenTalk requests, acquire new research titles by achieving specific goals, and reach various milestones in the game's story. Collect as many as you can to add your own unique touch to your photos, then share your snappiest shots online.
There's so much to see in New Pokémon Snap, but remember, exploration and experimentation are key. You never know what will cause the Pokémon of the Lental region to do something amazing. Just make sure you're quick enough to capture it!