As the new Battle Style cards in the Sword & Shield—Battle Styles expansion are grabbing headlines, there's another Pokémon that's starting to get a lot of attention: Orbeetle. Its Evomancy attack lets you play a Stage 2 Pokémon directly from your deck to your Bench for each Energy attached to Orbeetle, a fascinating effect that opens up a bunch of different deck strategies. However, this effect will only work on Stage 2 Pokémon other than Orbeetle. Even though Orbeetle might not be the first card tournament competitors look to build their decks around, this fun effect is a great opportunity for some creative deckbuilding.
We've pulled together three superstar Pokémon TCG players—Robin Schulz, Ross Cawthon, and Xander Pero—to explain how they would use Orbeetle in their decks. All three of them went in unique directions, creating decks that all take different routes to victory.
Keep reading to see how one card can be the catalyst for many different successful decks.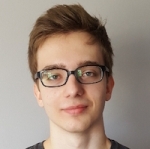 Orbeetle from the Sword & Shield—Battle Styles expansion is an interesting card to build a deck around, as its Evomancy attack is a unique concept that opens up a lot of possibilities. Setting up multiple Stage 2 Pokémon is usually difficult, but Orbeetle can help with that by putting them directly from the deck onto the Bench.
The key to making the attack worth it is Triple Acceleration Energy. Setting up an Orbeetle just to look for one other Stage 2 Pokémon wouldn't be very efficient, but when we get three of them at once for just a single Energy attachment, it gains a lot of value.
Energy Cards
4

Capture Energy

4

Recycle Energy

4

Triple Acceleration Energy

4

Twin Energy
Trainer Cards
4

Professor's Research (Professor Juniper)

2

Bird Keeper

2

Marnie

2

Opal

2

Skyla

2

Glimwood Tangle

1

Wondrous Labyrinth ◇

4

Pokémon Communication

4

Rare Candy

2

Quick Ball