Professor Cups are tournaments designed to celebrate the achievements and dedication of our wonderful Professor community! Each event has a specially designed tournament format and thematic, unpredictable rules that keep players on their toes and provide for a truly unique experience. It's a great opportunity to meet and network with Professors from all around your region.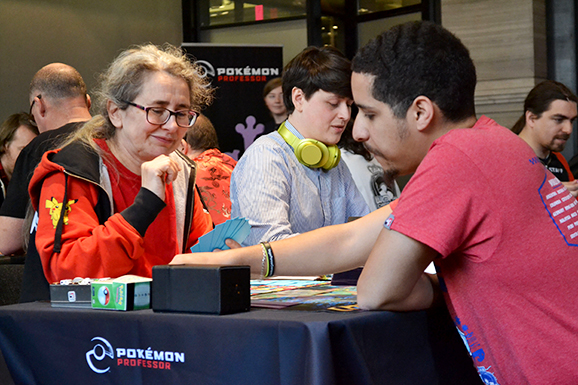 2023 Season Professor Cup Schedule
Online
Coming soon
North America
San Diego, CA – January 6, 2023
Time: 11 a.m. – 5 p.m.
Location: San Diego Convention Center, Room 23AB, 111 W Harbor Drive, San Diego, CA 92101
Registration: Organizer's website
Orlando, FL – February 3, 2023
Time: 9 a.m. – 3 p.m.
Location: Room 315, Orange County Convention Center, 9800 International Dr, Orlando FL 32819
Registration: Organizer's website
Fort Wayne, IN – March 31, 2023
More details coming soon
Europe
Stuttgart, Germany – December 2, 2023
Time: 11.30 a.m. – 5 p.m.
Location: Messe Stuttgart, Raum C9.2.1, Landesmesse Stuttgart GmbH, Messepiazza 1, 70629 Stuttgart, Germany
Registration: Organizer's website
Latin America
Coming soon.
Oceania
Melbourne, Australia – February 16, 2023
Time: 9 a.m. – 3 p.m.
Location: Melbourne Convention and Exhibition Centre, 1 Convention Centre Place, South Wharf, Victoria 3006
Registration: Coming soon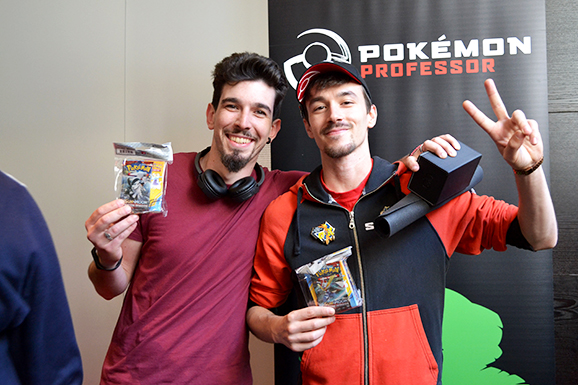 Prizes
Prizes to be won include commemorative trophies and exclusive promo cards for the highest placing players.
Entry Requirements
The online Professor Cup tournaments are open to all Professors who are in good standing with Play! Pokémon and who have a Stage 1 Professor certification.
Those who are interested in joining in the fun should keep an eye on the Professor Cup section of the Pokémon Organized Play forums for more details, to register for these special tournaments, and to find opportunities to earn Professor Points.